This local chain of 3-star hotels has won a solid reputation as one of the few sources in Moscow for modern, low-cost standard accommodation that genuinely meets international levels. Facilities for business travellers are particularly good.
1, Ulitsa Gostinichnaya, Moscow, 127106, Russia
Show on map
10.13 km
Nearest metro:
Petrovsko-Razumovskaya, Vladykino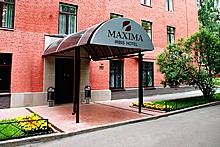 Located on the same street as the Zarya, in a pleasant residential district close to the metro, the Maxima Irbis has 96 spacious and attractively fitted rooms with all modern conveniences. Also available are a good range of modern meeting venues, a pleasant restaurant, and Turkish baths. Like all Maxima hotels, the Irbis is particularly praised for its friendly, English-speaking staff.
»»»
4, Ulitsa Masterkova, Moscow, 115280, Russia
Show on map
5.46 km
Nearest metro:
Avtozavodskaya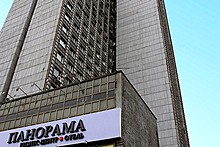 The newest addition to the Maxima chain, the Panorama is located in the south-east of Moscow, right next to the metro and less than 15 minutes from Red Square and the Kremlin. When the hotel is fully opened, it will boast a large hi-tech conferencing centre and excellent fitness facilities. For now, it offers 100 well equipped and attractively decorated rooms and suites, many of which have superb views over the Moskva River.
»»»
44, Yaroslavskoe Shosse, Moscow, 129337, Russia
Show on map
13.16 km
Nearest metro:
Babushkinskaya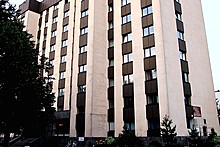 This modern business hotel is not the easiest to reach by public transport, but this is reflected in the very low rates, for which guests get accommodation in spacious and quite stylish guest rooms, as well as a well equipped meeting space and a good in-house restaurant. The Maxima Slavia also boasts extremely helpful English-speaking staff. The hotel is located in the north of Moscow, surrounded by parks.
»»»
4/9, Gostinichnaya Ulitsa, Moscow, 127106, Russia
Show on map
10.29 km
Nearest metro:
Petrovsko-Razumovskaya, Vladykino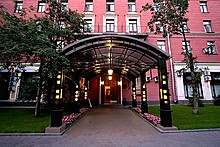 An old Soviet hotel that was fully renovated by Maxima in 2004, the Zarya has 181 guest rooms, decorated simply but tastefully and well equipped, with amenities including hi-speed internet and air-conditioning. The hotel also has good basic meeting facilities, and a reasonably priced restaurant. Leisure facilities are available at the neighboring Maxima Irbis. The Zarya is in a leafy residential district, a short metro ride from the downtown.
»»»