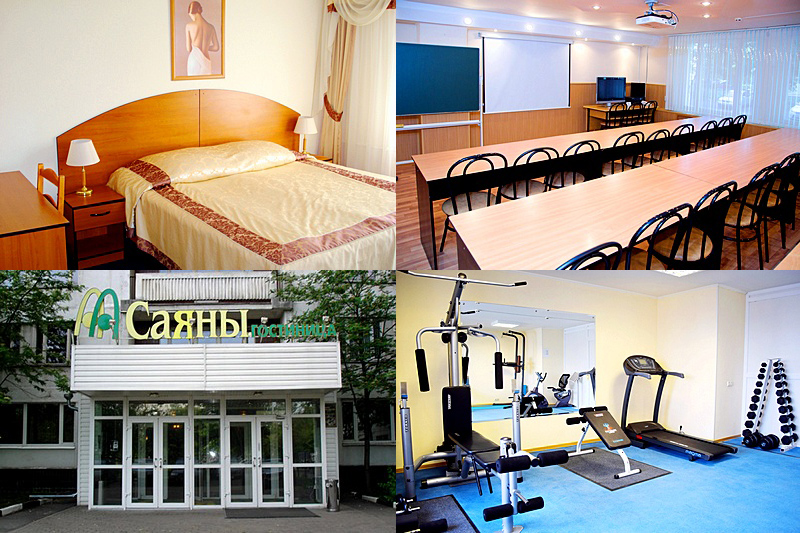 Named after a mountain range in southern Siberia, the Sayany Hotel is located in the far north-east of Moscow and offers basic accommodation at very low prices, and a surprisingly wide range of amenities for a hotel in this category, although facilities are dated. The Sayany Hotel is definitely best suited to travelers with their own cars.

More like a provincial Russian hotel than a modern Moscow property, the Sayany Hotel has over 300 guest rooms, most of which are very simply furnished and fitted, with only television and refrigerator in the way of amenities. In the cheapest categories, rooms share bathroom facilities. The Sayany can also boast a gym, billiards room and sauna, a small cafe and a classroom-style conference hall.

Although the Hotel Sayany is a long way from the center of the city, it has the advantage of being in an environmentally protected zone, near the Losiny Ostrov (Elk Island) Nature Reserve, which spreads over 12,000 hectares, and is home to more than 700 different species of plant. Access to the city center is either by bus to VDNKh Metro Station, or by suburban train to Yaroslavl Station. The Sayany Hotel is also reasonably convenient for Sheremetyevo International Airport, which is about 20km away and can be reached by car in less than thirty minutes in reasonable traffic.