For guests at the Lotte Hotel Moscow, there are two in-house restaurants to choose from - one boasting a French chef with three Michelin stars, the other a branch of one of New York's best-loved Japanese restaurants - and a stylish lounge bar. 24-hour dining is available on room-service, with a wide range of breakfast and dining options, including items from the MEGU menu.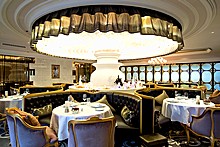 The Lotte Hotel boasts the Moscow venture of one of France's most famous chefs.
More details ›››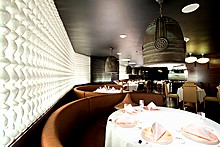 Based on a successful New York restaurant, MEGU serves contemporary Japanese cuisine.
More details ›››