The large Cosmos Hotel offers guests a wide range of dining and entertainment options on-site, including a wide variety of cafes and restaurants open 24-hour, as well as several banqueting halls available for private events. Buffet breakfast is served daily in the Kalinka Restaurant.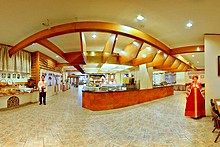 This large restaurant is decorated in traditional Russian style and has classic Russian cuisine made with quality ingredients.
More details ›››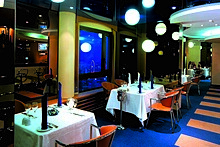 Located on the 25th floor of the Cosmos Hotel, the Planet Cosmos Panorama bar-restaurant has spectacular views of Moscow.
More details ›››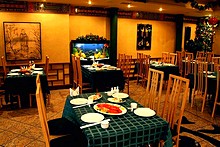 The Jintang Restaurant is a snug restaurant at the Cosmos Hotel serving Chinese and Japanese cuisine.
More details ›››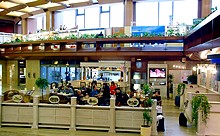 Piccolo Diablo is a small Italian pizzeria in the lobby of the Cosmos Hotel that operates 24-hour.
More details ›››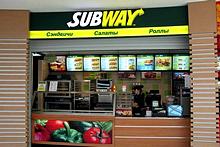 There is a branch of the popular US sandwich chain located on the second floor of the Cosmos Hotel.
More details ›››