One of Moscow's largest hotels, the Cosmos Hotel has a wide range of bars and lounges, including it's own beer pub and a nightclub that claims to be "Moscow's first strip-club".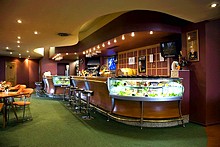 The Comos Hotel's Terrasa Restaurant-Bar is a large lobby bar open 24-hours a day.
More details ›››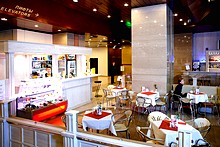 Sacvoyage is a 24-hour cafe serving a range of international dishes as well as a menu of cocktails, beer and wine.
More details ›››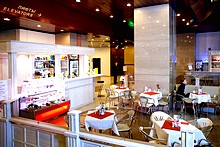 This 24-hour hotel lobby café serves small eats, coffee, tea and a range of cocktails.
More details ›››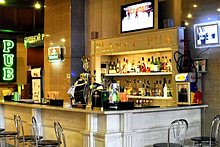 A beer restaurant, located in the lobby of the Cosmos Hotel, the Beer Pub Restaurant offers beer and pub fare
More details ›››