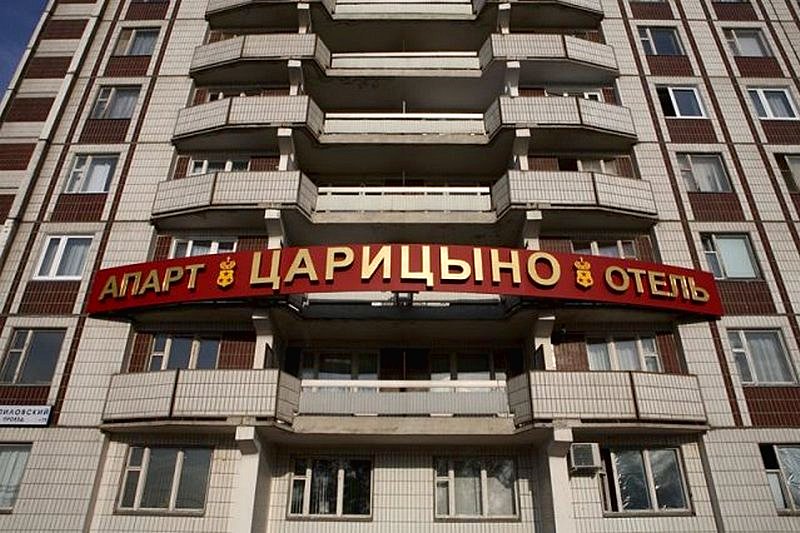 The Tsaritsyno Hotel is a large apartment hotel located in a green residential area in the south of Moscow, offering a wide range of low-cost apartment accommodation and 3-star hotel services and facilities close to historic Tsaritsyno Palace and Park, and with good transport links to the city centre and Domodedovo International Airport.

The Tsaritsyno offers 132 apartments, ranging from basic low-cost Economy Rooms to well equipped four-bedroom apartments measuring over 100 square meters. All rooms at the Tsaritsyno Hotel are covered by complimentary WiFi. The vast majority of apartments at the hotel have fully equipped kitchens and basic provisions are easy to find a few paces from the hotel. The Tsaritsyno does also have a full-service restaurant and bar. For business travelers, the hotel offers a wide spectrum of services and facilities in its Business Center, and there is also a small space to host meetings.

Situated about 300m from Orekhovo Metro Station, the Tsaristyno Hotel allows guests to reach Moscow's major downtown attractions, including the Kremlin and Red Square, in just over 30 minutes. Domodedovo Airport, meanwhile, is only around 25km – or 40 minutes' drive – from the hotel. The hotel is also only ten minutes' walk from Tsaritsyno Park, which has beautiful landscape gardens and a magnificent pseudo-Gothic palace built for Catherine the Great. For business travelers on long stays or small groups looking for inexpensive accommodation, the Tsaritsyno Hotel is worth considering.