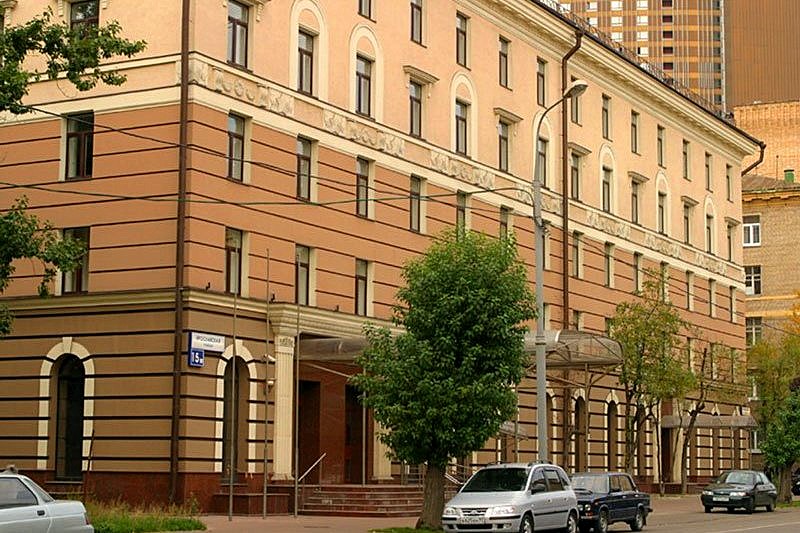 The Oksana Hotel is a small, modern business hotel located in the north of Moscow, a short walk from the All-Russian Exhibition Centre, one of the city's most spectacular Soviet-era sights, and now used for numerous commercial events and exhibitions.

The six-storey Oksana Hotel was constructed in 2004, and provides comfortable, simply decorated accommodation in 60 guest rooms and suites with good technical amenities (all rooms have individually controlled air-conditioning, and free WiFi is available throughout the property). Public areas at the Oksana Hotel are fitted in a more elegant and luxurious traditional style and the hotel has good business and conference facilities, with seven different, well-equipped conference spaces. Unpretentious and efficient, the Oksana is ideally suited for business travelers who don't want to drain their expense accounts on luxury hotels in the city center. Leisure facilities are limited, although the Oksana Hotel has the unusual attraction of a mini-golf course next door.

The Oksana Hotel is located in a pleasantly leafy residential area, and has reasonably good transport links. It is just over five minutes' walk to VDNKh Metro Station, putting the city center, including Red Square and the Kremlin, under 20 minutes' journey time away. As well as the All-Russian Exhibition Centre (VVTs), sights of interest in the neighborhood including the Cosmonautics Memorial Museum, housed underneath the spectacular Space Obelisk, and Ostankino Park with its beautiful 19th century wooden palace, home to a large museum of traditional Russian arts and crafts.