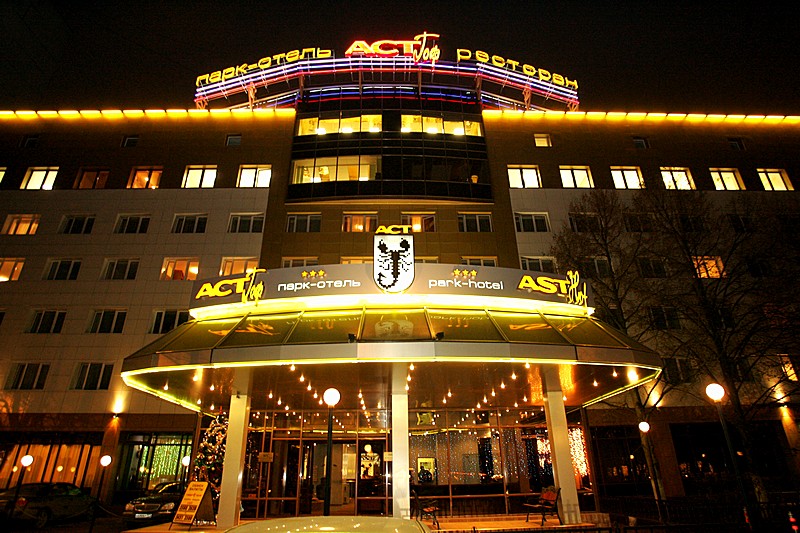 The AST-Hof Hotel is an international-standard mid-range hotel located in a green area of western Moscow, next to the historic Fili Park. The hotel was built in 1968, and has recently been fully refurbished. Close to the metro, the AST-Hof Park Hotel offers fast access to the downtown and is reasonably convenient for the Moscow Expocenter.

The AST-Hof Park Hotel has 100 guest rooms and suites, all furnished with simple modern furnishing and plain but pleasant interior. Some room categories are quite small, but all rooms have modern technical amenities, including individually controlled air-conditioning and WiFi access throughout free-of-charge. Although the AST-Hof only offers a limited range of in-house facilities, it does have a good quality restaurant, and there are many leisure and business services available in the immediate vicinity of the hotel. The also hotel has a 100-seat conference hall and a small boardroom for business meetings and events.

It is around five minutes' walk from the AST-Hof hotel to Bagrationovskaya Metro Station, and from there it is only 15 minutes' ride to Aleksandrovsky Sad, right next to the Kremlin and Red Square. Fili Park, which is just across the road from the hotel, is one of Moscow's most attractive green spaces, and is home to the beautiful 17th century Church of the Intercession at Fili.