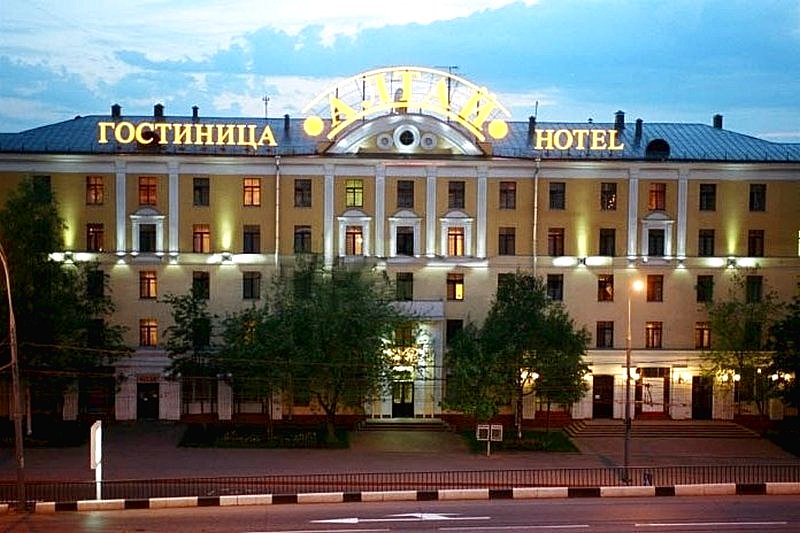 A large tourist-class hotel in the north of Moscow, the Altay has recently renovated the majority of its guest rooms, and now offers a mixture of standard and budget accommodation as well as a wide range of services, with convenient transport links to the center of Moscow.

The Altay Hotel has 655 rooms and suites housed in several buildings in Stalinist neoclassical style. Unrenovated rooms provide exceptionally low-price accommodation, with minimum creature comforts. Renovated rooms, on the other hand, are simply but pleasantly furnished and fitted, although there is still no Internet access in most rooms. Prices remain reasonable, however, and while some guest rooms are extremely small it is possible to book two-room apartments at very low prices. The Altay Hotel also has a restaurant, jazz club, and lobby bar; two basic conferencing facilities; sauna and beauty salon; and there are plans to add proper fitness facilities soon. There is also a large medical center in the hotel. While not renowned for its friendly service, the Altay is nonetheless a reasonable option for travellers on a tight budget.

The hotel is located about five minutes' walk from Vladykino Metro Station (20 minutes to the Kremlin) in a leafy area of northern Moscow close to Moscow's main Botanical Garden and the All-Russian Exhibition Centre, a spectacular Soviet-era park full of interestingly designed pavilions, fountains and monumental sculpture.