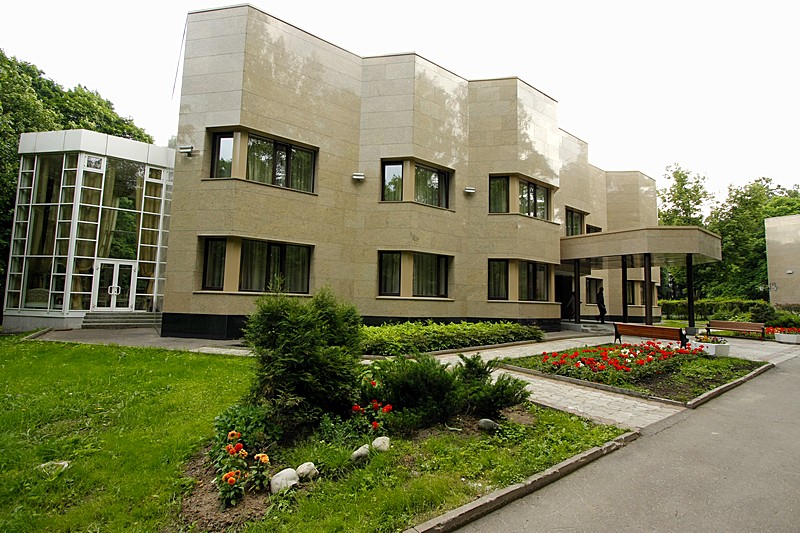 Fully renovated to international four-star standards in 2008/9, the Volynskoe Congress Park Hotel is a deluxe hotel in a parkland setting with superior facilities for business events and celebrations. Located some distance from the city centre and with little access to public transport, the hotel is unlikely to appeal to tourists, but is definitely worth considering if you are organizing business events in Moscow.

Part of a chain of hotels managed by the Department of Affairs of the President of the Russian Federation, the Volynskoe Park Hotel is surrounded by 26 hectares of parkland in one of Moscow's most prestigious regions. The hotel offers 38 elegant and very well fitted rooms, as well as an up-market restaurant and lobby bar. Throughout the hotel features rich, traditional interiors. Meeting and event space at the Volynskoe Park comprises four well equipped business venues for up to 100 people, as well as a large summer veranda that can accommodate up to 450 guests. Although the hotel does not have a fitness centre, it does have a variety of outdoor sports facilities, including cycling in the surrounding park.

The Volynskoe Congress Park Hotel is roughly 7km west of the Kremlin, close to Victory Park and to the site of Stalin's dacha. There are several interesting sights in the neighborhood of the hotel, mostly connected with Russian military history. About 20 minutes' walk from Slavyanskiy Bulvar Metro Station, the Voynskoe provides a complimentary shuttle bus service to the metro in the mornings and back in the evenings.