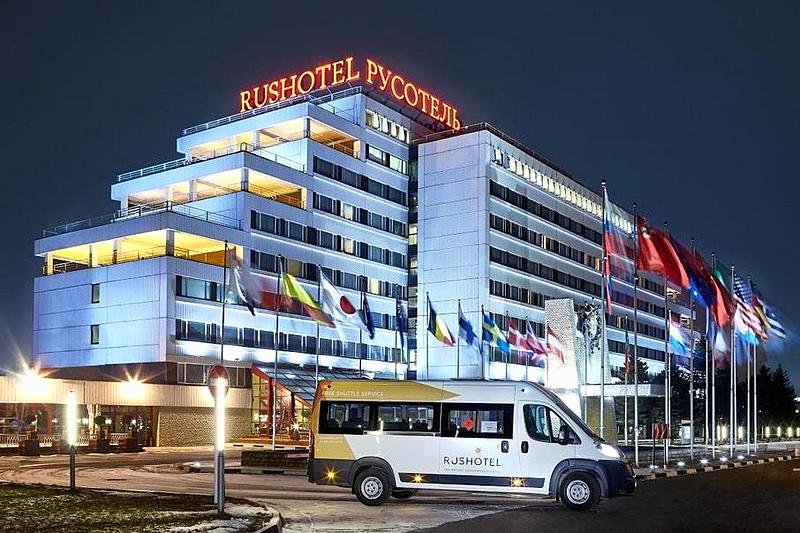 The Rus Hotel is a modern three-star property located in the far south of Moscow, with fast access to Domodedovo and Vnukovo International Airports. Despite its distance from the city centre and lack of easily accessible public transport links, the Rus Hotel is popular for its spacious accommodation and friendly service, as well a good range of facilities for business travellers.

Offering 193 rooms, from inexpensive Economy Rooms to spacious Executive Rooms. All but Economy Rooms have a full range of modern facilities, including Wi-Fi access throughout. The Rus Hotel also offers five superior conferencing spaces, including a large amphitheatre with seating for 340 people. Also available at the hotel are two restaurants and a cafe, and a full spectrum of business services in the hotel's Business Centre.

The Rus Hotel is situated just off the Moscow Ring Road, 20-30 minutes' drive from Vnukovo and Domodedovo Airports. The nearest metro station, Anino, would be within walking distance of the hotel if it were not on the other side of the Moscow Ring Road. Fortunately, the hotel offers a regular free transfer service to/from the metro mornings and evenings. From there it is a 30-minute journey to the centre of Moscow. Proximity to the ring road also means that, depending on traffic, the Rus Hotel offers relatively fast access to Sheremetyevo Airport and the Crocus Expo Centre. For transfer passengers or those with business in the south of the city, the Rus Hotel provides high-quality, inexpensive accommodation.