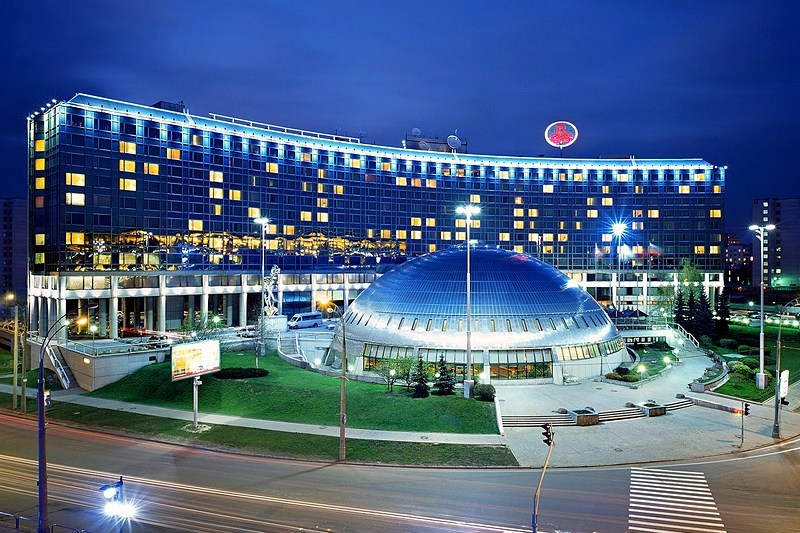 The Renaissance Moscow Hotel is a modern and stylish 5-star property located near the Garden Ring just north of Moscow's city center. Built for the Moscow Olympics, the hotel was fully modernized to international deluxe standards in the 1990s, and now operates under the auspices of Marriott's Renaissance brand of top-class executive hotels.

The Renaissance Moscow's impressive curving glass facade houses 475 comfortable and tastefully decorated guest rooms and numerous dining options. Excellent meeting and conference facilities, including a fully equipped cinema hall, make the Renaissance an obvious choice for business travelers, while leisure travelers will also enjoy the 5-star fitness facilities and convenient central location.

Situated a short walk from Prospekt Mira Metro Station and from there just 4 metro stops from Red Square, the Renaissance Moscow provides comfortable accommodation and first-rate facilities not far from the center of Moscow.