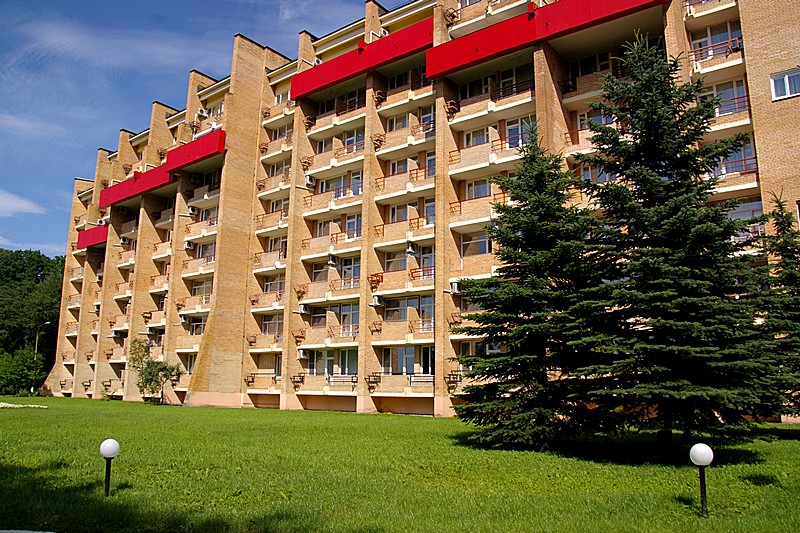 Located a little over ten minutes' drive from Sheremetyevo International Airport, the Planernoe is a reasonably priced 3-star hotel offering simple standard accommodation and a wide range of business and leisure facilities at a pleasant woodland location next to a lake. Certainly worth considering for guests who prefer fresh air and seclusion to the more expensive hotels next to the airport, the Planernoe still has a slightly Soviet atmosphere, but can offer good-value accommodation and efficient service.

Run by the Presidential Administration, the Planernoe Hotel has recently been refitted, and features a combination of smart modern accommodation with classically elegant decor and furnishings, and slightly older value options. Alongside its 177 guest rooms, the hotel also has a full range of standard services, including very extensive business facilities and a wide range of sport and leisure amenities including modern fitness center, tennis courts, and cycle hire. The hotel's restaurant is not expensive and services reasonable traditional Russian food.

The Planernoe Hotel, located in Moscow's northern suburbs, is ideally suited for guests requiring fast access to Sheremetyevo Airport, and is also popular as an out-of-town conferencing venue, with pleasant 21-hectare grounds and 10 modern meeting venues with seating for up to 450 guests making the Planernoe a popular choice for several major Russian and international companies. The hotel also provides a timetabled minibus transfer service to the nearest metro station, Planernaya.