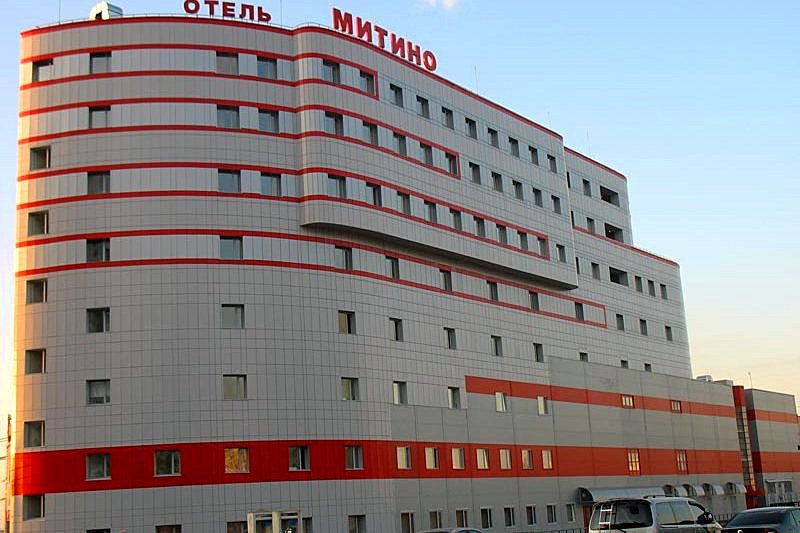 Located on the outskirts of Moscow close to the Crocus Expo Centre and Moscow's Sheremetyevo Airport (SVO), the Mitino Hotel is a modern three-star property with reasonable facilities for business travellers.

The Mitino's shiny modern buildings house 74 guest rooms, all simply but pleasantly decorated and equipped with air-conditioning and WiFi access. The hotel also has a good choice of dining options, with a large restaurant, four cafes, and a cozy lobby bar. Other amenities include meeting space for up to 20 people, and leisure facilities including sauna, billiard room, and a beauty salon.

The Mitino Hotel caters mainly to visitors attending events at the Crocus Expo Centre, which can be reached by taxi in under ten minutes. Sheremetyevo Airport is only 30 minutes' drive away. Since the opening of Volokolamskaya Station, around 500m from the hotel, the Mitino Hotel is now within walking distance of the metro. Journey time to the Kremlin and Red Square is less than forty minutes, and it is only one stop to Myakinino, for the Crocus Expo. In all, for exhibition guests or those who have business in this part of Moscow, the Mitino offers comfortable, good-value accommodation, although some guests may find the location, on the grounds of a large electronic market, a little off-putting.