The Milan Hotel has 298 rooms and suites spread over 10 floors. Three floors are reserved for non-smoking guests. Guests can choose from comfortable Standard Rooms with a choice of twin or king-size beds, or more luxurious Comfort Rooms, with extra amenities. Rooms at the Milan are decorated in a simple and elegant contemporary style. All rooms have large windows.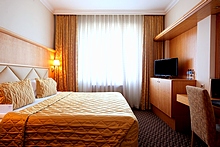 These 25-square-foot guest rooms at the Milan Hotel feature ergonomic interiors and large windows offering plentiful natural light.
More details ›››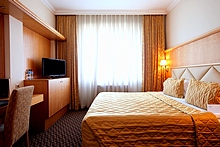 The same size as Standard Rooms, Comfort Rooms feature increased amities and more stylish interiors with modern décor.
More details ›››