One of the five hotels that make up the Izmailovo Hotel Complex, on the edge of historic Izmailovskiy Park in the north-east of Moscow, the Izmailovo Beta Hotel is a modern low-cost hotel offering simple, clean accommodation with varying standards of furnishing and amenities.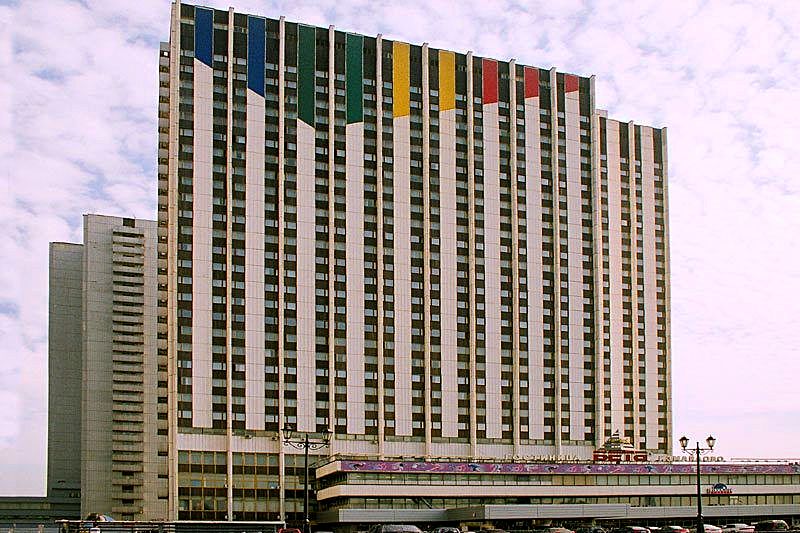 Why stay here?
Low-cost standard accommodation
Fast access to downtown Moscow
Extensive support services
Although the Izmailovo Beta is some distance from the centre of Moscow, it has excellent transport links, with Partizanskaya Metro Station under five minutes' walk from the front door, and journey time to the Kremlin and Red Square less than 20 minutes. The 974 rooms at the Izmailovo Beta range from very low cost unrenovated rooms to surprisingly comfortable and well equipped options that remain inexpensive by Moscow standards. Most room categories have free Internet access. The Izmailovo Beta also offers a huge range of services and amenities for tourists and business travelers, including several bars and restaurants, extensive modern conferencing facilities, banking and concierge services, several retail outlets, bowling and billiards. Guests should not expect highly personalised service, but the hotel's staff are efficient and very used to dealing with foreign guests.
Izmailovskiy Park, right next to the hotel, is one of the most beautiful in Moscow, with several historic monuments dating back as far as the 17th century. It is also home to an excellent souvenir market, offering traditional Russian crafts at reasonable prices.
Policies
| | |
| --- | --- |
| Check-in | From 14:00 |
| Check-out | Until 12:00 |
| Children | Children under 7 years stay free at the Izmailovo Beta Hotel when using existing beds. Children under 4 also stay free with the use of a cot of crib. All additional guests are charged a fixed fee per night. |
| Pets | Pets are not allowed at the hotel. |
| Internet | Free WiFi Internet is available throughout the hotel. |
Key features
The Izmailovo Beta Hotel has a range of low-cost rooms in different categories
Two minutes' walk from the metro, with journey time under 20 minutes to Red Square
The hotel offers extensive support services for business and leisure travelers