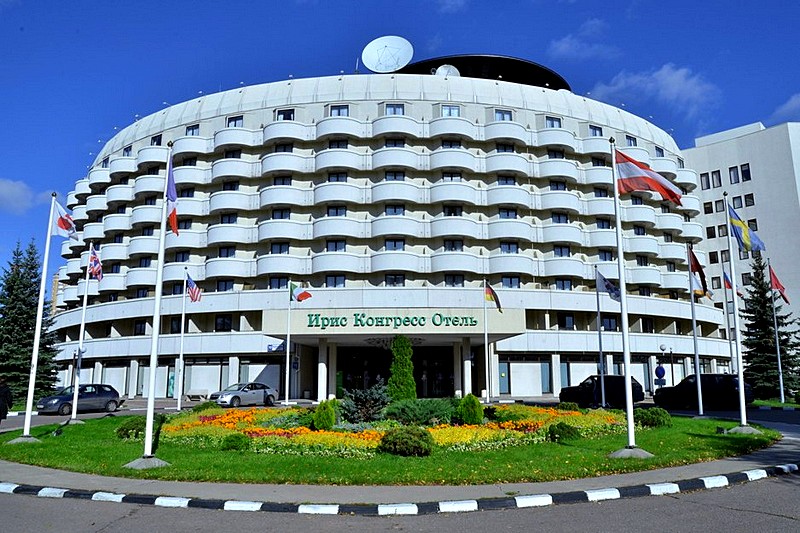 This pleasant, large and modern hotel was opened in 1991, and continues to offer comfortable, welcoming deluxe accommodation and a wide range of 4-star services in the far north of Moscow, reasonably close to Sheremetyevo International Airport but far from the downtown area and not within walking distance of a metro station. Nonetheless, the hotel is well rated for its friendly and helpful staff, and the reasonable room rates on offer.

The Iris Congress hotel offers spacious modern rooms with large bathrooms, convenient closets and balconies. All rooms have good technical amenities including individual climate control and both wired and wireless Internet access, although unfortunately this is a paid service. There is a fine hotel restaurant and a comfortable bar, serving a wide selection of beers, wines, spirits and light snacks. The hotel also, unsurprisingly, offers a good range of modern meeting and event facilities, all fitted to international standards. There is a fitness centre with modern gym, swimming pool and two saunas also available.

The residential area around the hotel is quiet and safe. A complimentary shuttle bus runs till 11.00 p.m. between the hotel and two stops in central Moscow. Probably better suited to business travelers than to tourists, the Iris Congress Hotel provides comfortable accommodation, good service and comprehensive business facilities at prices that are very reasonable by Moscow standards.