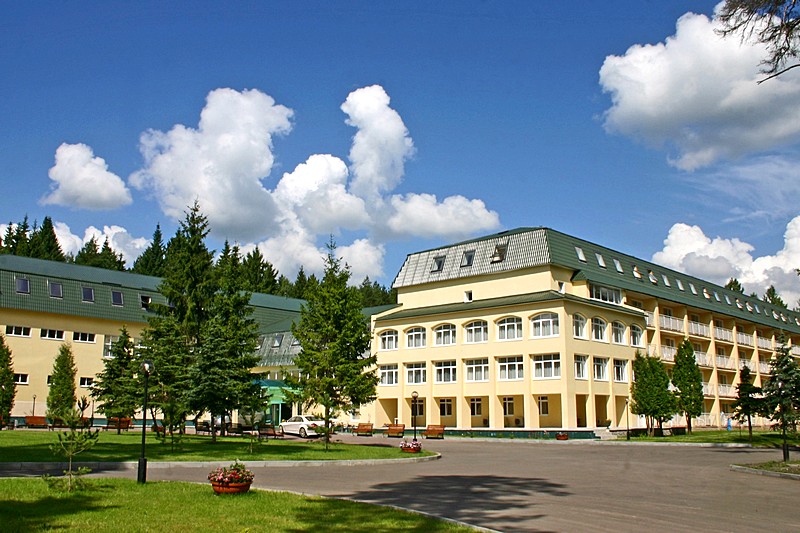 A deluxe suburban hotel situated in 50 hectares of forest park, the Atlas Park-Hotel is of most interest to foreign visitors for the fact that it is only 20 minutes' drive from Domodedovo Airport, thus offering an attractive and reasonably convenient alternative to the Airhotel Domodedovo. Although close to the airport, the Atlas Park-Hotel can be difficult to find, so guests are advised to book a transfer to the hotel in advance.

Offering international standards of four-star accommodation in 188 guest rooms spread across three buildings, this large hotel complex was opened in 2003, and has a huge range of amenities for sport and leisure, including indoor pool, tennis courts, stables, and much more. There is even a bowling alley and facilities for paintballing. The hotel also aims to attract corporate clients with well-equipped modern meeting facilities for up to 350 people. Guests at the Atlas Park-Hotel will also find a good choice of dining options, including a seafood bar, an Italian cafe, a summer pagoda serving Caucasian cuisine, and even a karaoke bar.

The Atlas Park-Hotel is located just under 30km from the Moscow Ring Road. The hotel does not have any convenient public transport links to the city centre, so is only really viable for visitors who can arrange private transport. For stopovers at Domodedovo, however, the Atlas Park-Hotel is one of the most appealing and convenient options available. By Moscow standards, rates are normally attractively low.