There are now two in-house restaurants at the Aerostar Hotel, offering a wide range of dining options including gourmet dinners, set-menu lunches and buffet breakfast.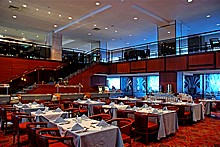 Brasserie Erte Restaurant, the main restaurant of the Aerostar Hotel, is located on the 4th floor and serves classic Russian and European cuisine.
More details ›››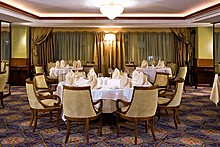 Located on the 5th floor of the Aerostar Hotel, the new Petergof Restaurant offers traditional Russian fine dining in a palatial setting.
More details ›››