The Aerostar Hotel has 307 guest rooms, the vast majority of which are simply fitted Standard Rooms. Guests requiring more space can opt for the hotel's larger Executive Rooms, or the three very spacious Suites. There is the option of twin or king-size beds in all categories, and three floors of the hotel are designated non-smoking.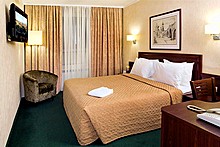 Standard Rooms at the Aerostar hotel measure 21 square meters and are tastefully furnished with modern décor.
More details ›››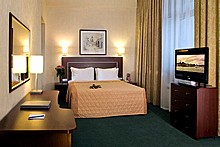 The Executive Rooms offered at the Aerostar Hotel are tastefully decorated and measure 28 square meters.
More details ›››